New head of customer support at Vebra and Core
Wednesday 19th January 2011
Written by Rosalind Renshaw

GMG Property Services has appointed Lesley Wells as residential head of support for both its leading software brands, Vebra and Core.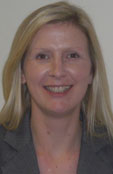 Her main responsibilities are heading up the support and customisation functions and looking after an expanded support team of about 30 people.

For the last ten years she worked for the Danwood Group, most recently heading their customer support centre.
Post Comments
Please login to post comments.

Post Comments without Login
DISCLAIMER:
The views contained in these user comments are not endorsed by Estate Agent Today(nor its associates and advertisers) in any way and are provided by users who wish to publish their independent opinions on our news.Whilst every effort is made to moderate these comments,due to the instant nature of the posting not all offensive material can be removed instantly.Please help us keep the comments areas tidy by reporting details of any infringements to team@estateagenttoday.co.uk
Share this Article
Feedback:
If you have any questions or suggestions about this article or our news section, please don't hesitate to contact us.
Editorial Contact Details
-
Rosalind Renshaw
rosalind.renshaw@estateagenttoday.co.uk
0845 075 0152
Related News Stories
Most Read News Stories